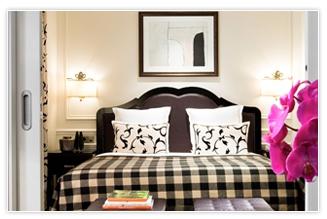 Keppler Hotel Paris
The Hotel Keppler is an upscale accommodation with a chic, elegant atmosphere. It offers more of a small home feeling, than that of a hotel. It is a personal hotel that is ideal for groups or special events that need a unique surroundings, to either celebrate or gather for business purposes.

It is conveniently located by the Champs Elysees, which is a very popular place to visit in Paris.
The hotel's winter garden is nice place to enjoy a little afternoon relax, or an ideal place to celebrate a special occasion.